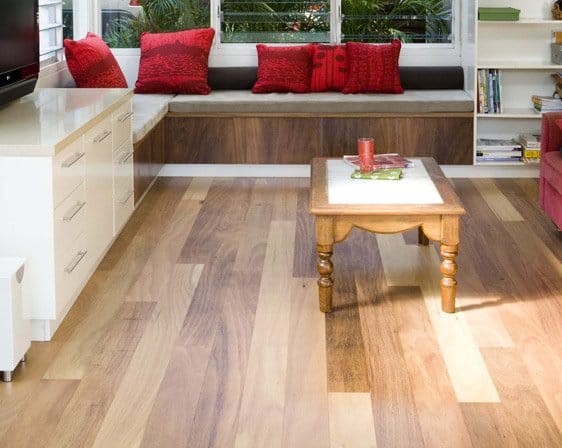 Petersham House
With a cramped kitchen, living and laundry area, Ken and Madi Morrison's terrace house in Petersham was in need of a rethink.
A three-bedroom house on the southeast corner of a double block, the couple wanted a living space that extended to the decks and surrounding garden. Draught and insulation were problems that needed to be addressed for the extension to the double-brick house.
PIDCOCK – Architecture + Sustainability Director Caroline Pidcock worked with the couple to create a liveable space. A concrete slab was laid to extend the service areas, which were then covered in Big River Armourfloor. The kitchen area is also livened up with Big River Blackbutt cupboard doors and lit with three pendant lights over the counter, creating an organic look that extends to the views of the landscaped garden.
As with all Pidcock projects, sustainability is at the core of the design. Several high and low level windows were built to let natural light in to better control the temperature, and fluorescent and LED were also installed to reduce energy consumption. An instantaneous gas-boosted solar hot water service was incorporated, further minimising energy-use.
The result is a stunning combination of stylish and sustainable design.