Big River – Get a Quote App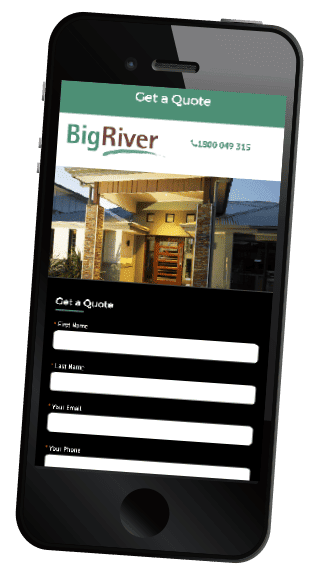 Download our app by visiting https://www.bigrivergroup.com.au/request-quote/ on your device and selecting 'Add to Home Screen.'

The Big River "Get a Quote" app will now appear on your mobile device (our icon

) enabling you to get quick quotes for all your building projects at the press of a button.
What you can do:
Easily get in contact with us directly from the home screen of your mobile device
No need to visit the website
Capture photos on your phone and send them along with your enquiry
Attach your plans and other files directly from your phone
Link back to our website www.bigrivergroup.com.au
Click the link to call us from anywhere in Australia on 1800 049 315
Try it now. Click here to get started.