Macquarie Uni student accommodation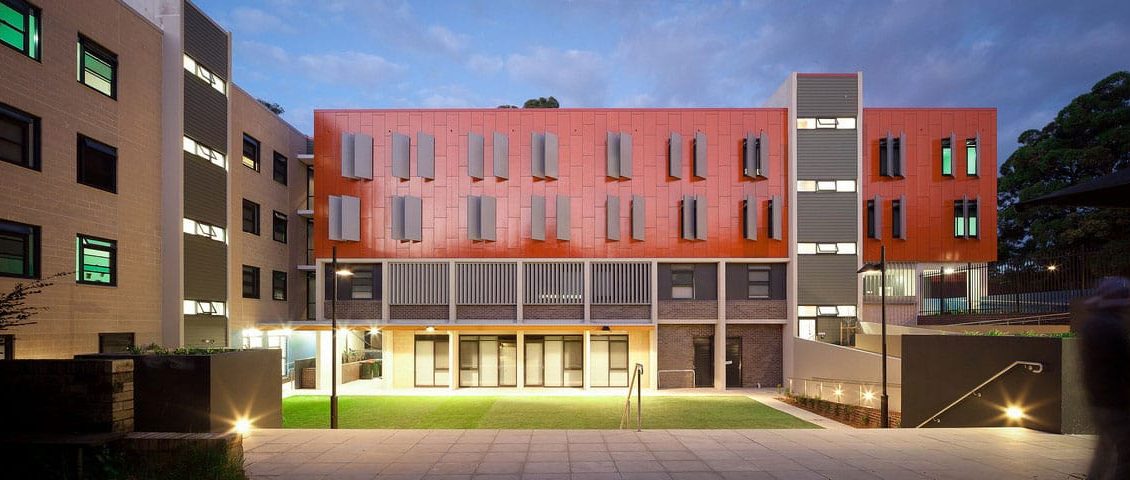 Robert Menzies College – Student Accommodation at Macquarie University
First established in 1972 the Robert Menzies College is a safe, vibrant and affordable college located adjacent to Macquarie University in North Ryde. Big River was proud to supply a range of building materials for the 2012 upgrade of the premises. The refurbishment ensured the right balance of modernisation and coherency with the existing architecture on the site. The materials used in redesigning the 4 storey, 103 bed student residency included convenient and durable Matrix and Linea fibre cement cladding, as well as spotted gum timber decking.
Project Details:
Architect: Allen Jack + Cottier
Construction Management: Grindley Construction
Cost: $10m
Building Type: College Education Accommodation
Bed count: 103 bedrooms
Area: 5,527 m²
Storeys: 4
Project Inclusions: Private bathrooms, private or communal kitchenettes, internet connections, lounge rooms, seminar rooms
Environmental Architecture: passive solar principles applied with custom sun-shading elements; cross ventilation for all common areas and corridors; insulated facades
Project Status: Completed 2012
Big River Products Used
Matrix Fibre Cement Cladding | Linea Weatherboard Cladding | Spotted Gum Timber Decking
For more information about this selection of materials, please browse the relevant product categories or get in touch. We're happy to discuss how fibre cement and timber decking can be used on your build.