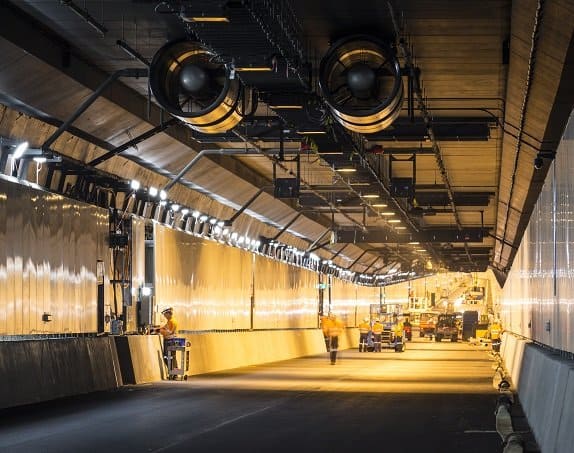 Legacy Way, Brisbane
Legacy Way is a 4.6km twin two lane road tunnel linking the Western Freeway at Toowong with the Inner City Bypass at Kelvin Grove to be completed in 2015.
Big River's Armourdeck 600 steel formwork was used as sacrificial formwork in the base of the tunnel and in the conduit racks used in the tunnel, around 20,000m2 in total.
Project Details:
Design & Construction: Transcity
Contractor: BMD Constructions, Ghella & Acciona Infrastructures joint venture
Cost: $1.5B
Tunnel length: 4.6km
Construction Requires: 2 x 100m tunnel boring machines, with 12.4m circular rotating cutter head; 1 million cubic metres of spoil (rock and dirt) removed; 1,200 concrete piles; 75,000m2 of asphalt in the tunnels
Excavation performance: World standard excavations of 49.7m in one day, 248.8m in one week and a 30 day maximum of 787.8m
Inclusions: Cross passages, substations, fans for ventilation and smoke control, cameras, tunnel message signs, speakers, lights, cabling, PA systems, CCTV and water pipes for fire systems and firefighting equipment.