Affordable Housing Corrimal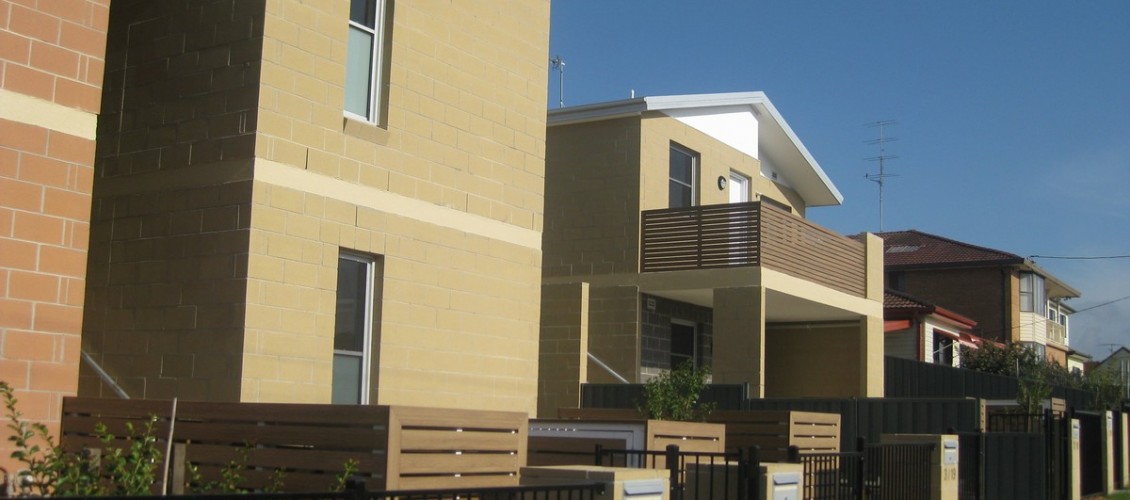 Affordable Housing, Corrimal, NSW
This project, situated in Corrimal, northern Wollongong, involved developing 14 fully independent units with a sustainable design to meet the area's needs for affordable community housing. The design is in full compliance with the rigorous NSW BASIX Certificate requirements (Building Sustainability Index). This includes features such as solar hot water and rainwater tanks for use in the dishwashers and toilets. The result is practical housing with face block work, timber frame walls and steel roof sheeting.
For the initial stages of the project Big River supplied specially designed TruForm LVL formwork. In the final stages of the project Big River's range of timber mouldings were supplied for use in the architraves and skirtings, providing delightful finishing touches to the interiors.
Project Details:
Architect: NKT Architecture Pty Ltd
Construction Management: Grindley Construction
Building Type: Community accommodation
Unit count: 10 x 1 bedroom units and 4 x 2 bedroom units
Floor count: Combination of 1 and 2 level dwellings
Inclusions: Separate amenities and outdoor areas with grassed, landscaped and paved areas; 8 Car Parking spaces
Big River Products Used
Truform LVL | Armourform Formply | Building Materials | Timber Mouldings | Skirtings & Architraves
When you need straight and true formwork consider Big River's extensive range of formwork LVL, formply and Permaform. To receive a quote for your project contact us today.