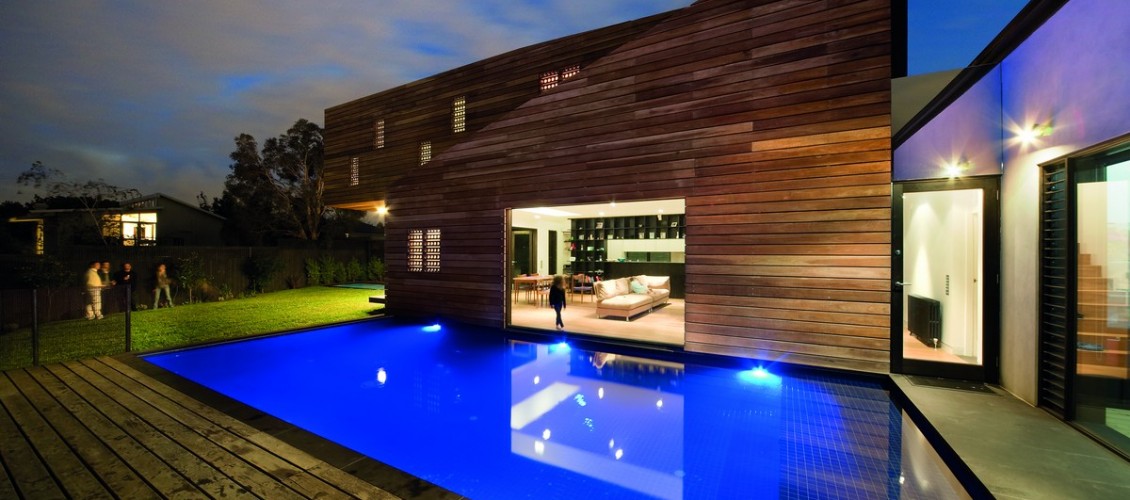 The Trojan House, Hawthorn
This strikingly unique design features a cantilevered second floor, which was built to add significant interior space without encroaching on the backyard where the family's children play. This solution was masterminded by Jackson Clements Burrows Architects and was inspired by the mythical Trojan Horse. The exterior is completely clad in a seamless timber outer layer, with its windows covered by perforated shutters, enabling diffused light to enter.
The timber stylings carry into the interior as well, where Big River Group's Blackbutt Armourfloor was used for its bright and warm natural grain. The 5 ply engineered eucalypt hardwood was sanded and then coated with Bona Traffic for added scuff and slip resistance. The result is a soft, playful tone with a hardwearing nature that is perfect for use in a family home with growing children.
Big River Products Used
Blackbutt ArmourFloor | Timber Flooring
Discover which of Big River Group's range of Armourfloor timber flooring is suitable for your project. With varieties in a range of native species, including Spotted Gum, Flooded Gum, Blue Gum and Blackbutt, you can find the hue to suit, get in touch today.