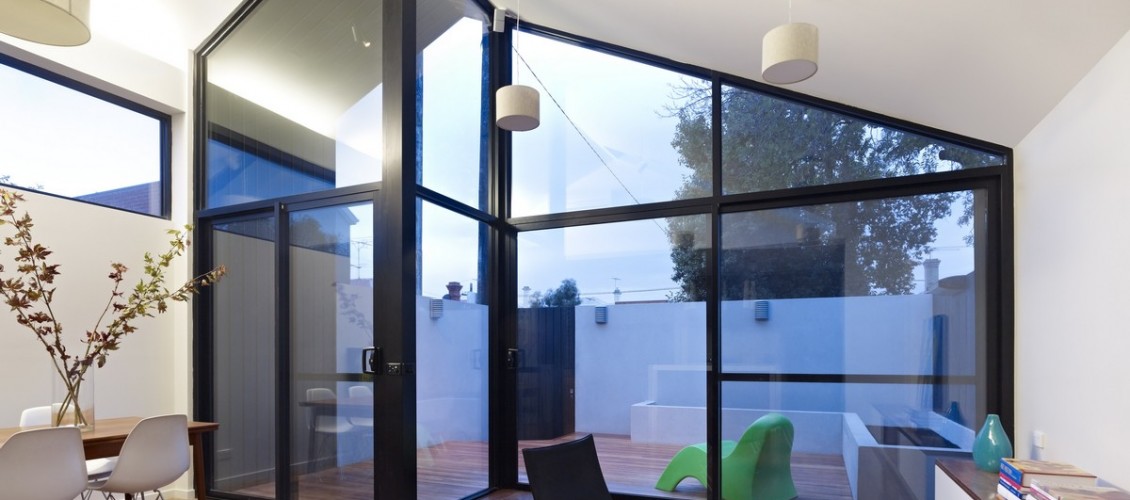 North Fitzroy Residence
With tight planning and heritage controls established by North Fitzroy Council this project required consideration and careful planning. Nic Owen Architects were able to transform this small Victorian terrace into a large, bright and airy home, able to cater for a growing family. The residence features sustainable design elements and a careful melding of the traditional and the modern.
ArmourPanel Spotted Gum was chosen for use in the interior flooring and selected pieces of joinery. This Australian sourced and manufactured product is an engineered cross-ply with a eucalypt veneer that provides excellent stability. For the project it provided a "beautiful texture and hardwearing finish", producing a lovely natural variation that flows across the flooring, staircase, cabinetry and other joinery. The overall result is an excellent counterpoint to the modern design, adding warmth, vibrancy and individuality.
Project Details:
Architect: NKT Architecture Pty Ltd
Construction Management: Grindley Construction
Building Type: Community accommodation
Unit count: 10 x 1 bedroom units and 4 x 2 bedroom units
Floor count: Combination of 1 and 2 level dwellings
Inclusions: Separate amenities and outdoor areas with grassed, landscaped and paved areas; 8 Car Parking spaces
Big River Products Used
ArmourPanel Spotted Gum | Timber Flooring
For more information about Big River's range of ArmourPanel products contact us today. We can provide a quote and recommendation regarding our stock of ArmourPanel, timber and other building materials for your project.