MY80 Apartment Tower, Melbourne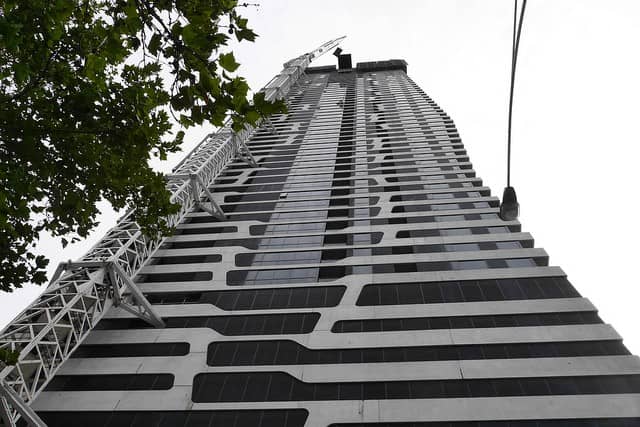 MY80 Silver Skies, Melbourne
The MY80 tower includes a unique undulating street-facing façade that rises sharply into the Melbourne skyline. Beyond its signature creased exterior the MY80 residential tower provides a contemporary, urban vertical lifestyle close to Melbourne's CBD. For the project Big River supplied premium Armourform F27, Australia's strongest formply, which was perfect for the project due to its carefully designed characteristics. The Armourform F27 was used in the construction of the building's core, with its superior spanning capabilities and ability for reuse being a big benefit across MY80's numerous floors.
Project Details:
Architect: Hayball Architecture
Contractor/Builder: Probuild (and formerly Contexx)
Formwork Contractor: Form 700
Cost: $125M
Building Type: High-rise with 55 storeys, reaching a peak height of 173m
Building Composition: 481 residential apartments
Inclusions: Rooftop sky lounge, bar & terrace, pool, spa, cinema, residents' lounge, business centre and retail
Car Spaces: 7 levels with 150 spaces

Big River Products Used
Armourform F27 | Formwork Accessories | Truform LVL | Pine Framing | Structural Plywood
For further information about Big River's range of formwork products and how they can benefit your project, feel free to contact us. We can provide details about our range of formwork products and their suitability for your construction.